WORKSHOPS, OTHER EVENTS
In addition to HUSTEF and Teszt &Tea, HTB also organizes professional workshops from time to time. If you also want to participate in these workshops, contact us for more information!
2022. november 24.
Michael Heller (DE): ATLaS workshop
After a long pause we could finally organize a workshop again, in which interested parties could participate in person! This time, the topic was one of the newest ISTQB Syllabus, Agile Test Leadership at Scale, the interesting thing about which is that the curriculum is already compiled in an iterative way, so it actually develops continuously. Michael Heller, who is involved in the development of the Syllabus, held a workshop for HTB guests about its content, its potential and for whom this knowledge can be good and important. ATLaS is predicted to have a great future, and according to preliminary surveys, there will be a great demand for this knowledge in Hungary as well.
#htb #istqb #ATLaS
2022. november 18.
VISEGRAD WORKSHOP AND TEAM BUILDING
Together again! Since we didn't have many opportunities to meet this year, we organized team building bound together with a useful and very important workshop. The topic was the future of HTB - plans for 2023, which could be continued in the hot tub in the evening :).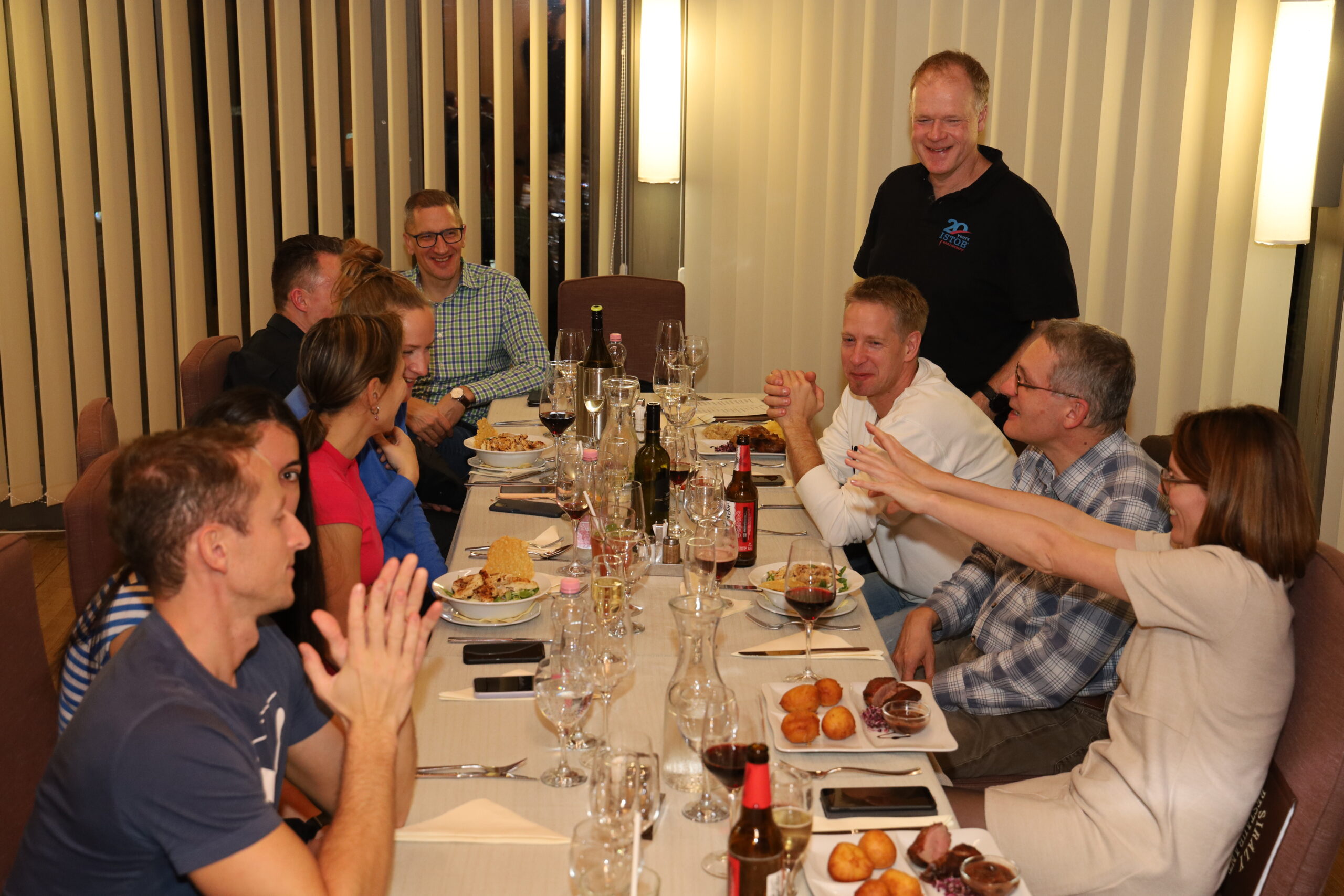 2018. június 14.
Isabel Evans (UK): Quailty in use: the beating heart of the user experience
In June, we had Isabel Evans from England as our guest, who, in addition to being the Program Chair of our HUSTEF conference this year, held a great workshop for HTB members and partners about what quality actually is in terms of user experience. The audience can meet Isabel again in October, where she will give a keynote lecture and two tutorials at HUSTEF.
2018. február 5.
Rex Black (USA): Agile Workshop
In February, Rex Black, one of the honorary members of HTB, visited Hungary and held an interactive, full-day workshop. The topics were agile methodology, agile thinking and the implementability of all of these, as well as their expected further development in the future. After the workshop, Rex was also a guest of our Teszt & Tea meetup group, where a wider audience could hear him talk about the above topics, a little more briefly.